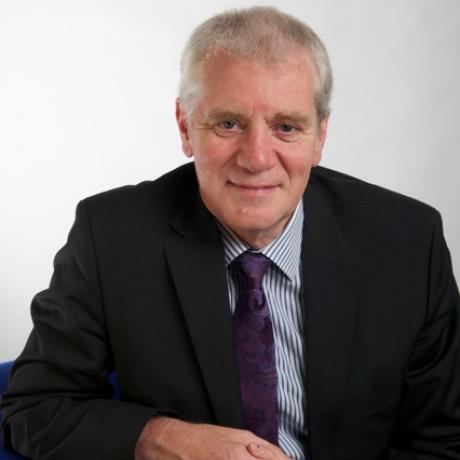 SIR MARTIN DAVIDSON
CHAIR
After 8 years as CEO, Martin Davidson left the British Council at the end of December 2014. His roles now include Chairman of the Great Britain China Centre; and Vice-Chairman of Leonard Cheshire Disability.
Martin Davidson took up the role as Chief Executive of the British Council in April 2007, having been Deputy Director General since September 2005. Martin has been involved with China since as a young English graduate he went to Hong Kong as an Administrative Officer in the Hong Kong Government. He joined the British Council as Assistant Representative in Beijing in 1984 and was responsible for opening the South China office in Guangzhou. Martin returned to Beijing in 1995 as Director. He speaks both Cantonese and Mandarin.
Martin has previously served as a Governor of Goodenough College, a member of the advisory council of Leeds Business School and a member of the board of the British Chamber of Commerce in China. He was a trustee of International Inspiration from its foundation until Dec 2012.
Martin was knighted for his services to British cultural, scientific and educational interests worldwide in the 2014 New Year's Honours.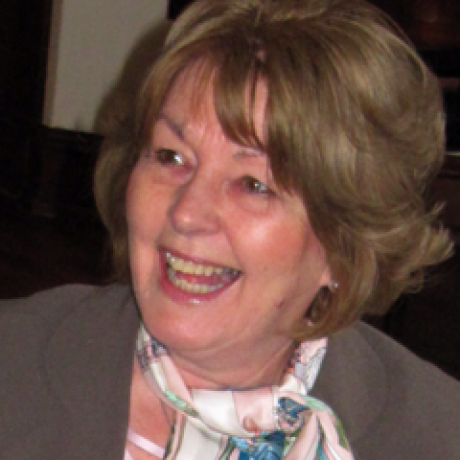 Ann Cutcliffe
VICE CHAIR AND MEMBER OF THE DELIVERY, MONITORING & EVALUATION (DME) COMMITTEE
Ann has been Vice-Chair and Board Member of the BPA since 2001 and has vast experience of the Paralympic Games, having attended all Summer Games since Atlanta.
She is a board member for Riding for the Disabled, a member of the International Paralympic ParaEquestrian Committee and a member of the British Dressage ParaEquestrian Committee.
Ann was involved with London 2012's Cultural and International Inspiration programmes, having been part of the 2012 Cultural Committee during the bid process for the London Games.
Ann was awarded an OBE for Services to ParaEquestrian Sport in the 2011 New Year's Honours list.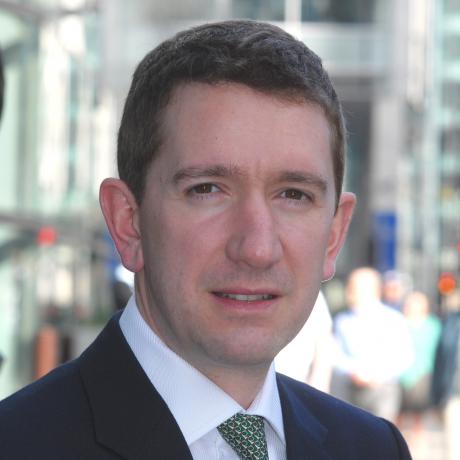 Jonathan Curry
Chair of the Finance and Audit Committee
Jonathan is the Global Chief Investment Officer responsible for HSBC Global Asset Management's money market funds.
HSBC Global Asset Management has over €65bn of assets under management in money market funds across 12 different currencies. HSBC Global Asset Management offers both CNAV and VNAV ESMA short-term money market funds and US 2-a7 money market funds.
Jonathan is Chairman of the Institutional Money Market Fund Association, a member of the Bank of England's Money Market Liaison Group and the European Banking Federation's STEP committee.
He is also a member of the Board of Trustees and Chair of the Finance and Audit Committee of International Inspiration.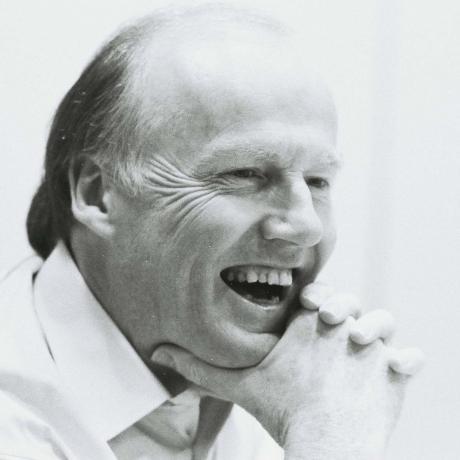 David Davies
David Davies, OBE is a British broadcaster and football administrator, formerly Executive Director of The Football Association. He started on BBC Wales Today in 1971. He later became the BBC's political correspondent in 1983 and education correspondent in 1986.
From television, he moved to the FA as its spokesman in 1994. He was acting chief executive of the FA in December 1998, when Graham Kelly resigned; he then became executive director in December 2003. He later had further spells as acting chief executive of the FA after the departures of Adam Crozier and then Mark Palios.
Since retiring from The Football Association in late 2006, and writing what became the best selling "FA Confidential", David has worked as a Sports and Communications Consultant in several continents. He has advised senior sports administrators in North America, Africa and the Middle East as well as  chaired conferences in several countries. He appears regularly on BBC Radio and Television as a presenter and reviewer of newspapers.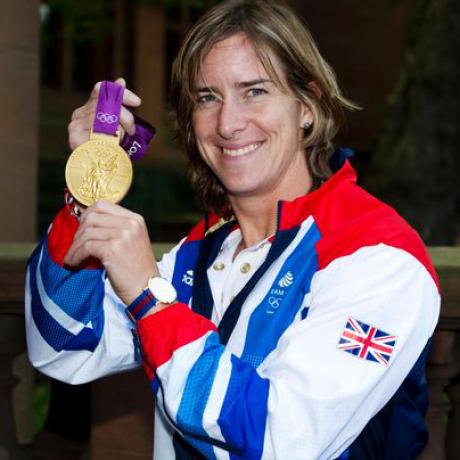 Dr Katherine Grainger
Dr Katherine Grainger CBE is a British rower and a 2012 Olympic gold medalist. Grainger is also a three-time Olympic silver medalist and six-time World Champion.
Grainger first won silver at the Sydney Olympics in 2000 in the woman's Quadruple Sculls. In Athens in 2004 she won silver in the coxless pairs. In Beijing 2008 she won her third silver, again in the Quadruple Sculls.
Grainger has won eight medals at World Championships between 1997 and 2012. At the London Olympics 2012, Anna Watkins and Grainger broke the Olympic record as they qualified for the Double Sculls final. They then went on to win the gold medal. With four Olympic medals, Grainger shares the record as Great Britain's most decorated female Olympian with Rebecca Adlington and is the only British woman in any sport to win consecutive medals at four Olympic Games.
Grainger has an Honours law degree from Edinburgh University, a Master of Philosophy degree in Medical Law from Glasgow University and a PhD in Homicide at King's College London.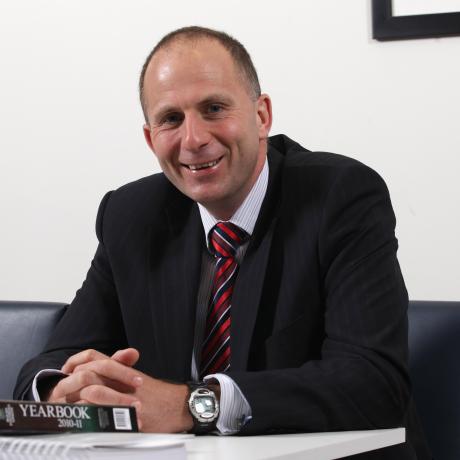 Steve Grainger
Member of the Finance and Audit Committee
Steve has a long career in sports development – experiencing huge success in building the Youth Sport Trust (YST) into a vital part of the sport infrastructure during his fifteen years with the organisation, the last six as Chief Executive. Amongst his key achievements were the creation of the UK School Games, the development of national strategies for PE & School Sport and the creation of several key London 2012 activation and legacy programmes. He also worked closely with British Council and UK Sport in the creation of International Inspiration.
Steve moved to the Rugby Football Union in 2011 as Rugby Development Director where he is a member of the Executive Team, having specific responsibility for all grassroots rugby development, ensuring that the nation's clubs, colleges, universities and schools have the capacity and capabilities to take advantage of the huge opportunity offered by Rugby World Cup 2015.
Living in Nottinghamshire with his wife and two daughters, Steve's interests outside of work and rugby include an active involvement in local athletics, ski-ing and foreign travel. In 2007 he was awarded an MBE for his contribution to school sport.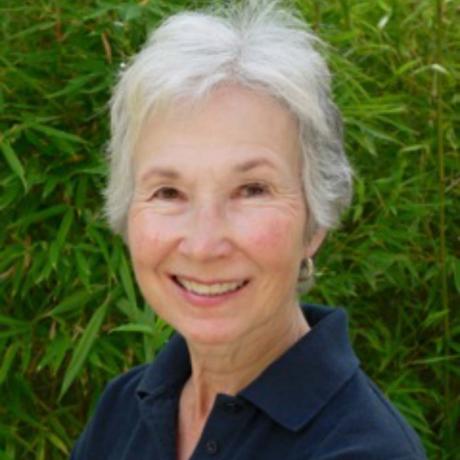 Terry Miller
Member of the Finance and Audit Committee
Terry served as General Counsel of the London Organising Committee of the Olympic Games and Paralympic Games, where she headed a legal team responsible for providing advice on all aspects of LOCOG's operations, including implementation of sponsorship and supply contracts and protection of the London 2012 brand. 
Before joining LOCOG in October 2006, Terry spent seventeen years at Goldman Sachs in London, where she was a partner and International General Counsel.  Before that, she was a partner in the law firm of Kirkpatrick and Lockhart (now K & L Gates)  specialising in matters relating to investment companies. 
She began her career with the U.S.Securities and Exchange Commission, where she was a Branch Chief in the Enforcement Division.  In 2006, Terry was selected as Legal Week's General Counsel of the Year, and in 2013 she was selected as Legal Business Lawyer of the Year.  Terry was awarded an OBE for services to the London 2012 Games in the 2013 New Year's Honours List. 
She is a non-executive director of Galliford Try plc, the British Olympic Association, and Goldman Sachs International Bank, and serves as a trustee of the Invictus Games Foundation.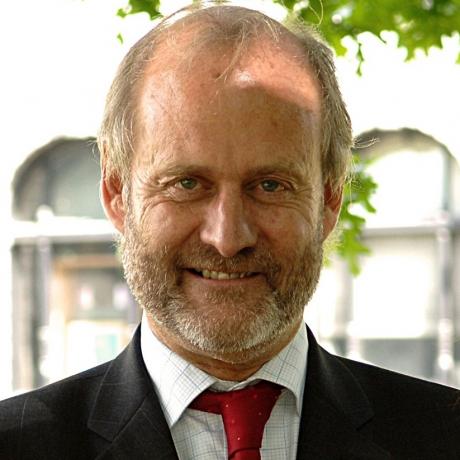 Myles Wickstead
Chair of the Delivery, Monitoring & Evaluation (DME) Committee
Myles Wickstead CBE has a long history in development and diplomacy. He was Head of the British Development Division in Eastern Africa from 1993-97; served on the Board of the World Bank from 1997-2000; was British Ambassador to Ethiopia, Djibouti and the African Union from 2000-2004; and was Head of Secretariat to the Commission for Africa in 2004-2005.
Myles is currently Visiting Professor (International Relations) at King's College London and the Open University. He has degrees from the University of St Andrews and Oxford, and has been awarded Honorary Doctorates by Leeds Met University, the Open University and the University of Ulster in recognition of his work on Africa and development. He is the author of: 'Aid and Development: A Brief Introduction' (OUP 2015).
In addition to International Inspiration, Myles is on the Boards of the Baring Foundation; the Joffe Charitable Trust; Enterprise for Development; Restless Development; and the Advisory Council of Wilton Park. He is Honorary Vice-President of VSO, and Advisor to Hand in Hand International and Development Initiatives.